What We Do
We Meet Your Needs
We offer professional, high quality, timely support and affordable solutions for your administrative needs on a contractual basis without the hassle of hiring an employee.
Our virtual office is an ideal staffing solution without the overhead cost.
We utilize today's business software and the latest technology via the internet, e-mail, fax, telephone and live video conferencing.
Contact Us today for more information about our other unique administrative services
Our Services Include
Graphic & Printing Services
Bookeeping/Accounting
Spreadsheet Design & Updates
Charts/Graphics
PowerPoint Presentations
Fliers & Posters
Business Cards
Stationery
Notary Services
Remote Access to your facility
Why Should You Hire Us?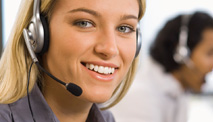 Having a Virtual Assistant is fast becoming an essential necessity for demanding entrepreneurs, small business owners, and people on the run. Your Virtual Assistant is here to help along your way. Why should you hire us? It's simple!
We are dedicated to providing exceptional administrative support for small businesses and professionals.
We reduce business cost and overhead.
We are professional and independent business owners.
We are equipped and trained in our specialty areas, so there is no need to train us.
We allow you to concentrate solely on your business.
We handle all those tedious tasks, e.g. data entry.
We free up your time to spend with family and friends.
We don't need benefits, office equipment or office space from your company.
We provide additional help to implement those great ideas that build your business faster.